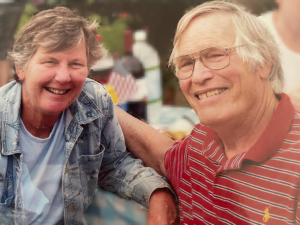 The Rev. Richard H. Taber, Pastor of Salisbury UCC from 1981-2009 and afterwards Pastor Emeritus, beloved husband, father, grandfather, friend, and community leader, died on Monday, 24 May 2021.
Pastor Dick's family, friends, and church will gather to thank God for his life on Saturday, 29 May at 4pm. We know that there will be many more stories to tell and tributes to share than time will allow — so please add your memories and appreciations in the comments below.
The memorial service will be live-streamed; you may watch on the church's YouTube channel: www.youtube.com/c/SalisburyUCC
May God bless you and watch over you; 
may God's radiance shine upon you and be gracious to you; 
may God look upon you with favor and grant you peace, now and evermore.