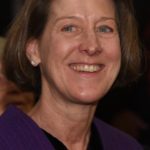 November 12, 2018
"All She Had" ~ sermon for November 11, 2018
Our New Testament reading this morning continues in Mark's gospel.
Jesus and the disciples have arrived in Jerusalem and Jesus is commenting on what he observes.
He dismisses the religious leaders who call attention to themselves by saying their prayers in the marketplace and he celebrates a poor widow who extravagantly gives all that she has to the temple treasury.
Listen for a contemporary message in these ancient words.
A reading from the gospel of Mark 12:38-44.
Here ends thereading of God's holy word. May God add to our hearing and understanding, God's blessings.  Amen.
Please pray with me.
God our redeemer, in sustaining the lives of Naomi and Ruth, you gave new life to your people.
We ask that from age to age, new generations may be born to restore life and nourish the weak, by returning to you those things that we once thought ours.
May the words of my mouth and the meditations of my heart be acceptable to you, O Lord, my rock and my redeemer. Amen.
Sermon
I have just returned from a week in Canada.
I attended the Parliament of World's Religions in Toronto, which proudly bills itself as the 'most diverse city in the world.'
It was an extraordinary gathering of people from all over the world.
There were 220 religions represented and as you can imagine the people watching was rich.
Many participants wore the traditional costumes of their religious group – bright tapestries from India; colorful patterns from Africa; orange and white turbins from the Sikhs, a range of Islamic dress from full burkas to patterned head coverings.
We North American Protestants were easily identifiable – we all looked like us!
I guess we have our own 'costumes.'
On a more serious note, the gathered assembly was warm, compassionate, kind and welcoming.
The Gurdwara Gursikh Sabha Canada provided a 'Labar' lunch for all participants each day.
We each removed our shoes, donned an orange head scarf, went through a serving line and sat on the floor to eat.
It was beautiful to see.
Thank you for the opportunity.
One of the most inspiring aspects of the Parliament is hearing the stories of people from around the world who struggle to practice their faith in the midst of violence; the accounts of people working for peace and justice in unimaginable circumstances.
Sakenna Yacoobi, an advocate for women and girls in Afghanistan, recounted the distress of a mother whose eight-year old daughter had been given in marriage to a 40 year-old, local businessman.
The mother begged the advocate to help her get her daughter back.
Sakena went to all the local authorities and they told her they would not interfere in this particular man's affairs, so she invited the man to come to her office to discuss the matter.
He arrived with 15 armed men but Sakena was undeterred.
She told him that this child belonged on the playground, not as a slave in his household.
She argued that this girl needed to be educated and to have an opportunity to grow up without fear.
In the end, after several meetings, the man surrendered his rights to the girl and returned her to her mother.
Sakenna gave everything she had to save that girl.
In today's Hebrew scripture Naomi and Ruth continue to make their way in the world as widows.
Their situation is tenuous at best and they must find a way to survive.
Naomi suggests to Ruth that her relative Boaz might be a suitable candidate to ease their suffering.
She instructs Ruth in how to seduce Boaz and secure her place in his household.
Ruth gave everything she had to protect her mother-in-law and herself from the poverty of their culture.
In our New Testament reading, Jesus grows quite excited when he witnesses a poor widow donating everything she has to the treasury.
"Truly I tell you, this poor widow has put in more than all those who are contributing to the treasury. For all of them have contributed out of their abundance; but she out of her poverty has put in everything she had, all she had to live on."
Everything she had.
This is what God asks of us.
God asks that we love God with our entire being: heart, soul and mind; and our neighbor as ourselves.
God asks that we give all that we have to build God's kingdom.
Today we celebrate Veteran's Day – a day to commemorate the 57 million Americans who have served in our armed forces, including the one million (1,185,134) Americans who have given their lives in defense of our country.
Each and every one of these soldiers gave everything they had so that we might live in safety and peace.
What does alllook like for you?
I'm not asking you to give your life or all of your money for the church or for social justice, but I am asking you to be willing to sacrifice.
I'm asking you to take risks, like Sakena or Ruth to improve the lives of others.
I'm asking you to notice that there are people who could benefit from your help.
One of the stark realities of the Parliament gathering is witnessing the tremendous divide among those of us from first world settings and those from third world settings.
The daily fight for survival in many parts of the world is a dramatic contrast to the lives we lead.
A farmer in India or Haiti struggling to cultivate a little plot of land for his family knows nothing of our conflicts and controversies.
My friends, an international gathering of religious people should not have to pass declarations about climate change and violence against women.
We are the privileged, educated, resourced brothers and sisters on this planet and we have a responsibility to stand up for what is right.
In the words of Rabbi Mariam Margles, "All religions seek to be at one with God; to be whole; to reach Shalom."
Let us commit ourselves to this goal.
Let us pray.
Gracious, holy, creator of all, we thank you for the world you have given us and we pray to be good stewards of our resources.
Help us this day to remember that we are one among many in a line of saints who have endeavored to bring your love to the world.
Help us, we pray, to live out the values espoused by Jesus Christ: generosity, compassion, kindness and love.
Grant us the grace and the courage to change the world so that it more closely reflects your dream for us.
Hear our prayers this morning for those whom we love.
For those who are sick, we pray for healing.
For those who mourn, we pray for comfort.
We pray to always remember our veterans who gave their lives and their families who have had to live without them.
We pray, dear God, for peace – everywhere.
Help us to find our way to Shalom.
Hear us now as we turn to you in the sacred silence of this Meetinghouse with the prayers of our hearts…. Amen.