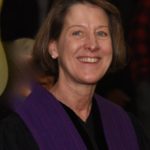 June 4, 2018
Sabbath Keeping ~ Sermon for June 3, 2018
Our New Testament reading this morning draws our attention to the distinction between a life of rules and a life of grace.
Jesus, always leading by example, challenges the law that prohibits any type of work on the Sabbath.
His actions remind us that there are many ways to live a life of faith, each as distinct and individual as we are.
As we begin our journey into 'Ordinary Time' let these gospel words open our hearts and minds.
Hear now a reading from gospel of Mark 2:23 – 3:6.
Here ends the reading of God's holy word. May God add to our hearing and understanding, God's blessing. Amen.
Please pray with me.
Holy God, you search us out and know us better than we know ourselves.
As Samuel looked to Eli for help to discern your voice, and as the disciples looked to Jesus for your wisdom on the Sabbath, so raise up in our day faithful servants who will speak your word to us with clarity and grace, with justice and true compassion.
We pray through Christ, the Word made flesh.
May the words of my mouth and the meditations of my heart be acceptable to you, O Lord, my rock and my redeemer. Amen.
Sermon
The Lectionary gave two choices for Hebrew Scripture readings this morning.
I chose to go with Samuel's call from God because it is one of our foundational biblical stories.
It is truly self-explanatory – in order to hear God, we must listen.
This passage will set the tone for my summer preaching series, "Spiritual, Not Religious."
Over the summer we will explore the many ways that we can enhance and nurture our relationship with God.
The other Hebrew Scripture option was from Deuteronomy – the scriptural book of rules.
Here we find another example of scripture that we can easily understand:
"Observe the Sabbath day and keep it holy, as the LORD your God commanded you. Six days you shall labor and do all your work. But the seventh day is a Sabbath to the LORD your God; you shall not do any work–you, or your son or your daughter, or your male or female slave, or your ox or your donkey, or any of your livestock, or the resident alien in your towns, so that your male and female slave may rest as well as you."
This passage provides the background for our reading from Mark's gospel.
It is this rule that Jesus is charged with breaking when his disciples pick some wheat and Jesus offers a healing touch to a man in the temple.
Sabbath.
What does the word mean to you?
Is it a noun, as in 'a designated day of rest?'
Or could it be a verb, as in 'the act of being still and turning toward God?'
Sabbath, as I understand it, is to be a time when we break from our normal routine and turn our attention inward to ourselves and upward to God.
I recently returned from seven days of Sabbath time.
During those seven days I had the opportunity to break from my normal routine;
to spend long stretches of time outdoors;
to see beautiful landscape – mountains and lakes;
to spend time with my family;
to listen to the birds;
to eat great food;
to rest.
I came back feeling nourished, full of enthusiasm for what lies ahead.
Do you know how we got our word "enthusiasm"?
It comes from the Greek, and is a blend of two words, one being en (in) and the other theos (God).
Enthusiasm, as originally defined, means having God within us.
Of course, over time, enthusiasm came to mean "any rapturous inspiration like that caused by a god".
Today, we are more likely to use this word to describe our feelings about a favorite athletic team or hobby than to describe what God is doing in and through us.
Ralph Waldo Emerson observed "Nothing great was ever achieved without enthusiasm."
Anyway, back to Sabbath-keeping.
Sabbath keeping was important enough to God – who knows everything about us –to include as a commandment.
It is number four.
While it may happen quite differently for you and for me, scripture is quite clear that God requires us to stop the routine of life and experience something different.
By doing something different in our week, we offer our lives as a fresh opportunity for God to do something new in us.
It is not easy to stop, but God says it is necessary.
One of the lessons we can glean from Jesus' experience with Sabbath-keeping is that it is different for every person.
For Jesus, who embodied God's love and compassion, an act of healing was not 'work.'
It was simply the way Jesus lived – reaching out and spreading love wherever he went.
We do know, however, that Jesus often took time to go off by himself to pray…his personal Sabbath style.
For us, this integration of God's spirit into our own or the embodiment of Jesus' love is perhaps more of a challenge.
The purpose of Sabbath time is for us to pause from routine and to reorient ourselves to what is important in life.
When we keep going, uninterrupted, we are likely to lose perspective.
Without breaks, our lives become smaller and smaller so that we are only focused on what is right in front of us.
We are likely to forget about God in the busyness of our lives.
Whether you are working full time or fully retired, routines can set in that overpower our ability to look up at the world.
Our imaginations become limited.
Like young Samuel, we don't realize that the voice we might be hearing is God's.
Did you ever give someone a gift that you thought would be good for them?
A book on the benefits of meditation or exercise.
A gift certificate for a spa day or massage.
Golf clubs, binoculars for bird watching, a recording of classical music.
Such gifts are intended to inspire the receiver into a new activity, one that the giver believes will be beneficial.
Well, Sabbath-keeping is the gift that God gave to us, his creation.
God who, the psalmist tells us, created us in our mother's womb and knows our every thought, knew that we would need to be told to rest.
God knew that activity was our inclination; that silence and stillness would have to be commanded.
God knew that few of us would have the ability to hear God's voice without some direction.
Scripture tells us that after creating the world and all the creatures in it God rested.
Crazy Talk: A Not-So-Stuffy Dictionary of Theological Terms identifies 'Sabbath' as
"A special day of resting that we think we're bigger than, even though God is not."
Friends, God is as close as our next breath.
To feel God, to hear God, to let God's spirit in, we must pause from our hectic lives.
We must break free of routines, not just doing, but also thinking routines.
We must open ourselves up to the immense power of God in our lives.
Jon Vandleer wrote this beautiful poem titled 'Sabbath People'
How frightened we are by Sabbath, Jesus;
how afraid that if we stop,
we'll fall behind,
we'll have less than we want,
we'll lose out to those who don't stop;
how driven we are to protect ourselves,
to hoard what we can get,
to rise above the crowd;
and how wounded we and our world have become,
because we have forsaken the wisdom of Sabbath.
Teach us again how to be Sabbath People, Jesus;
how to trust you for our daily bread,
how to resist the urge to accumulate and hoard,
how to defy the pressure to have more, be more, do more;
Teach us to dance to the rhythms of your reign, Jesus;
to work meaningfully and rest peacefully,
to enjoy shamelessly and share generously,
to love abundantly and include indiscriminately;
Teach us that the small, daily Sabbath-choices we make
to trade fairly and consume responsibly,
to treat all others with dignity and respect,
liberate us all from the crippling weight of greed and fear,
and heal those whose lives are bent and broken
from Sabbathlessness.
This summer, let's practice lying still, like young Samuel, and waiting to hear the word of God.
Let us go into ordinary time, with hearts and minds set on hearing God's call for us.
Let us pray.
Loving God, whose law of love is greater than all our human ordinances, and whose care for humankind exceeds all our deserving, lead us to look for the good in our neighbors, and to celebrate the goodness we observe, that together we might grow toward your perfect intent for us in Christ Jesus.
Help us, O God, to be still, to listen for your voice and to heed your call.
Teach us to follow your will for us.
We pray for the grace to remember that we are your people, born to serve, born to love as you love.
Hear our prayers this day for those whom we love.
For those who are sick, we pray for healing.
For those who mourn, we pray for comfort.
For those who are lost in busyness, competitiveness, or greed, we pray that your holy spirit might liberate them.
For our world, O God, we pray for peace and justice.
Hear us now as we turn to you in the sacred stillness of this Meetinghouse, listening for your voice.
Jesus taught them to pray in these words….Our Father…
Amen.