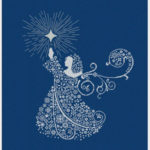 January 2, 2018
"Why Do You Come to Church" ~ Sermon for December 31, 2017 – delivered by the Deacons
December 31
The 10-minute ride to church every Sunday often started with the same question. "Why do we have to go to church?" Needless to say, it felt like a small miracle to even have everybody in the car given the ritualistic resistance to getting up and dressed and out of the house on Sunday mornings. I took a stab at putting the argument to rest. "All God is asking us to do," I would explain, "is show up at church. He hasn't asked us to leave everything we know behind and travel to a new land. It's the least we can do!" Nobody was impressed.
Honestly, as I started attending church regularly just before Owen (my eldest) was born, I have appreciated having a place to bring my family where people are looking for 'good.' Sure, I know that sometimes we get derailed in the search, but the messages continue to hold us to the pursuit of hope, peace, joy, and love. And yes, I confess that some days when my children were younger, I especially enjoyed being able to sit quietly and listen, knowing they were in the tender care of Barbara Collins, Mary Davidson, and the wonderful group of people helping in our Sunday School program. And I come to church to sing with the choir; I come to church to ring bells; I come to church to be with you.
Recently, I tried a little experiment: I closed myself in a completely darkened room and lit a little birthday candle. It was stunning to see that just one of those tiny flames lit up the entire room. That light is what brings me to this church. It is the light of support that helps me navigate the world, that holds a model of "good" and inspires me to get up and try again. Always. This is also the light that led me through the darkest days after my sister's death; it is that very same light that shines brightly today as we celebrate the arrival of our grandson, Theo. I love knowing that I am never alone; that everything I experience, somebody has experienced before me. And so we take care of each other in times of sorrow – as we have gathered throughout the ages with families like the Rydingswords, the Rashkoffs, the Pogues … And we shout for joy at the births of babies, the marriages of our children and friends, the celebrations of our anniversaries and opportunities to gather with our families, and the myriad moments of grace we experience in our lives every day.
More than anything, though, I love the reminder that we get in the reading from Romans 12 – that we all have different gifts, that we are individual members united in one body; that we are all really on the same team. And it is in this spirit that the Deacons offer you our "Top 10 Reasons for Coming to Church:"
#1 (Kathy)
I come to church to renew my faith and to have a special time of reflection during each week.
I come to this church because of the warm community and the many opportunities for service and outreach.
#2 (Karin) I come to church to be with my friends. I come to church to hear a message of hope and love in a world full of swirling negativity. 
#3 (Karin) Linda Estabrook writes: "I come to church each week to reaffirm Christ's promise to us to always be with us — forgiving errors, lifting us up when life seems to be beating us down, helping us find joy in the small events and showing us how to assist others when they are faced with seemingly impossible mountains to climb."
#4 (Cynthia)
I come to church because I seek a spiritual home and community.
I come to this church because within its embrace I am accepted as I am and find opportunities to practice God's will together with a congregation of people doing the same.
#5 (Lorna) When I was a child, my mother and I attended church together regularly, strengthening the bond between us and giving me early, positive associations with daily ritual, rhythm, community, belonging, and the sights, sounds, fragrances, and architecture of the church itself. I was dazzled by the beauty of the high services in which I assisted as the young postulates took their vows as nuns.  Now that I am much older, I still come for all of these reasons. I also come to be inspired by the readings and the pastor's words, to be carried aloft by the music, to serve others, and for moments of quiet reflection and giving thanks for blessings too numerous to count. I love this place.
#6 (Betsy) John Estabrook tells us, "I come to church because I love choral singing and I like the Congregational form of worship. All my good friends in college had grown up in a Congregational atmosphere.  My parents were devoted Unitarians and I went to Sunday School regularly, but it always bothered me that God was missing from Unitarian services. I embraced the Congregational creed wholeheartedly."
#7 (Sheryl) I come to this church because I love the Meeting House. I am deeply comforted by the scent of the wood, the stillness within: "Surely the presence of the Lord is in this place."
#8 (Bob) My reasons for attending church revolve around three dimensions:  education, connection and reflection.  Education is learning more about religion, its teachings, and the church I attend.  Reflection is taking time to reflect on those teachings and its meaning for the rest of my life, for a brief time on Sunday, that will hopefully create greater reflection during the rest of the week.  And connection is making contact with others in a wider community undertaking a similar journey.
#9 (Chico)
I come to church in the hope of communing with God; and have done so since I was age six. Sometimes it works.
I come to this church (a) because of its professed commitment to music as an integral part of communing with God and, b) to be a congregant among fellow-worshipers I absolutely adore and wish to support and be associated with.
#10 (Theresa) There are times I cannot feel God's presence and during those times I come to this church and see people moved by the Holy Spirit to follow the instruction to love God, and to love our neighbor (no exceptions) as ourselves. I see a true effort to live this way among those who attend this church.
What about you? Take a minute right now, and think how you might complete the sentence: "I come to church because …"   Does any brave soul want to share?
……..
Our fellow Deacon Mary O'Neill, who could not be with us today because her family is visiting their eldest in London, shares the importance to her of our church's outreach programs: "I come to church to help me figure out how to "be" in this world and feel connected to something larger than myself. I come to this church," she writes, "because of the community and the engagement in the wider community. Faith in action is so important to me."
We come for different reasons; we come and perform different functions. Yet above all else, we experience and appreciate the connection with God and with one another; we listen and learn; we sing; we are inspired by the beauty of the place and the power of the word.
So what now? Where do we go from here? In the Hebrew Scriptures, the book of Micah, we hear that all the Lord requires of us is "to do justice, to love kindness, and to walk humbly with our God." Our Romans reading adds the additional piece that hopefully our time together here empowers us to do:
"Let love be genuine; hate what is evil, hold fast to what is good; love one another with mutual affection; outdo one another in showing honor … extend hospitality to strangers … live in harmony with one another … If it is possible, so far as it depends on you, live peaceably with all … Do not be overcome by evil, but overcome evil with good."
Amen.
(Pastoral Prayer … Lorna)