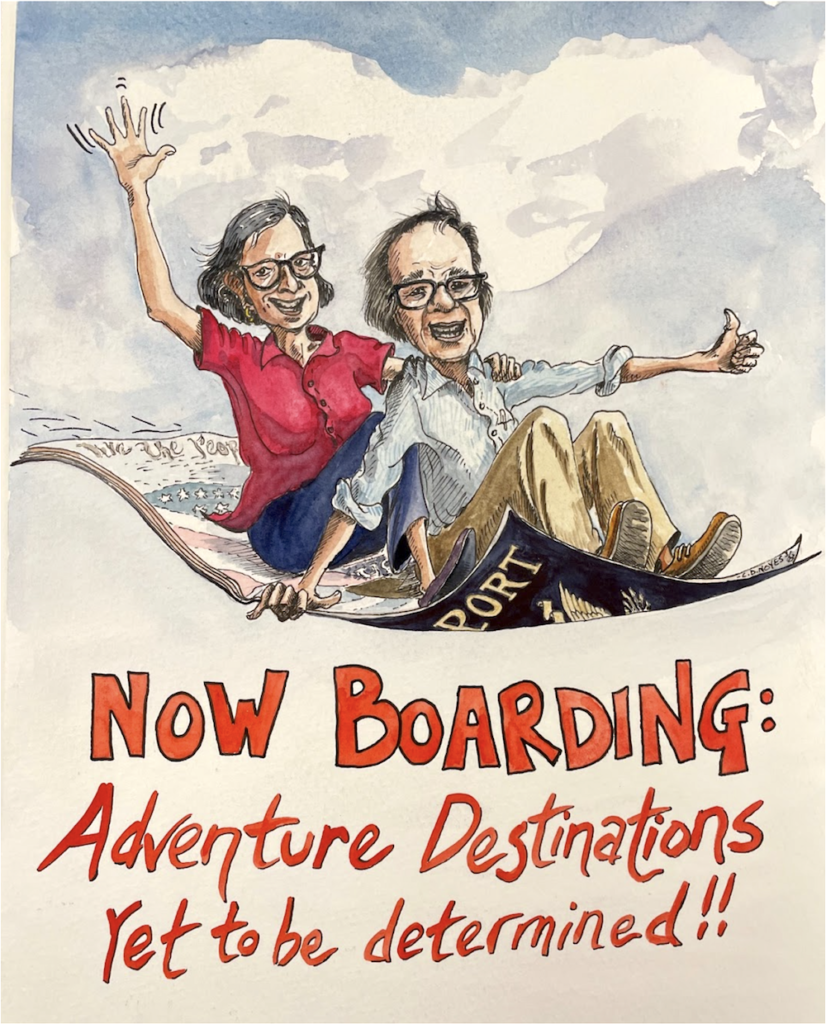 As many of you know, Jennifer Weigel is coming to the end of her 8-year term as our Church Treasurer. This role for her has tapped her extensive skills as an accountant, and has also given her an invaluable voice in church leadership. It is an understatement to say that she has tended to many corners of our church with knowledge, experience, wisdom and strength.
You may have seen Jennifer in one of her favorite places — ringing in the Handbell Choir. From the very biggest bells to the tiniest of the collection, her passion for ringing has enlivened and shaped the choir in many ways. Joining the choir (singing), Jennifer has become an invaluable member of the alto section. We will miss her.
Jennifer and her husband, Gene Chin, have raised their three children in Lakeville. All the while serving on numerous local boards and committees, they have modeled the kind of community involvement that is the very essence of life in a community like ours.
Godspeed, Jennifer and Gene!It would be hard enough to have her step down from her role as Treasurer, and it is harder still to say goodbye to her and Gene as they embark on a new adventure. A talented and beloved ER doctor, Gene has signed on to a position with the State Department that will take them first to Washington, D.C. for training and ultimately on to points unknown to serve as an embassy physician.
We are grateful beyond words for all of the time and talents that Jennifer and Gene have shared with us over the years. If you would like to send them a message, please send an email to me ([email protected]); I will collect them and pass them along. In the meantime, if you see either or both of them, please wish them a hearty Bon Voyage and Godspeed!
— Betsy Beck, Church moderator
(Special thanks to Charlie Noyes, for his terrific watercolor illustration.)